Blog > What flooring should I choose for my kitchen?
What flooring should I choose for my kitchen?
Tuesday, June 15, 2021 9:15 AM
---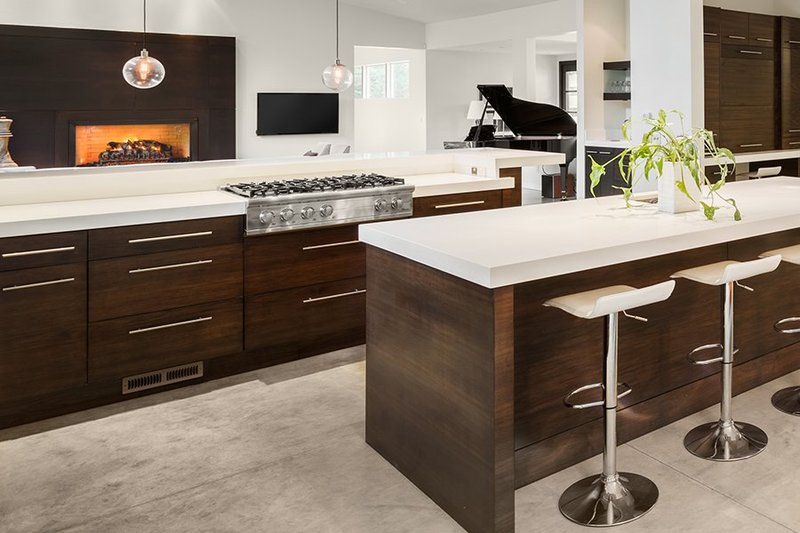 Kitchens today need flooring that provides high-end style with functionality. Gone are the days when that room was only a workspace for meal preparation, usually closed off by a door or wall. Today, with open layouts and removed walls, these rooms look out into living and dining rooms so guests can still visit with the cook. They're also often the center of family activity, so when you call on our mobile flooring store in Bowling Green, KY, we'll help you find the best one for your needs.

Dropped pans, no harm

Kitchen floors take a lot of punishment, from dropped items, steam, humidity, and splashes to moisture and dirt tracked in from the outside. The bottom line is that the floor needs to be waterproof, rugged, and easy to clean.

Five of the best kitchen floorings

1. Luxury vinyl: With a high-end design that features images of wood, stone, and tile, this is ultra-durable, 100% waterproof, low maintenance, and budget-friendly, with a fast, uncomplicated installation. It's so stylish that restaurant designers often prefer it.

2. Waterproof flooring. A newer version of luxury vinyl, this is thicker, more durable, and offers the highest level of moisture protection, with the same high style as any vinyl. To look at samples, come into our flooring company.

3. Porcelain tile: A type of ceramic made of nonporous clay, sand, and glass, this dense, highly durable, and waterproof tile is available in an almost unlimited number of colors and patterns.

4. Engineered vinyl plank: This is luxury vinyl, bonded to a waterproof core, semi-rigid, and cut into planks to resemble hardwood boards.

5. Granite: Known as the hardest rock, this is durable and heat resistant. Other stones include travertine, terrazzo, marble, slate, and limestone.

6. Waterproof laminate: Mainly associated with wood looks, this new version now allows installation in every room in the house, including kitchens.

To learn more about kitchen flooring, call on the Shop At Home Carpets showroom in Bowling Green, KY. We provide shop-at-home services to Bowling Green, Smiths Grove, Glasgow, Franklin, Russellville, Scottsville, Auburn, Brownsville, and Northern Tennessee, on the KY-TN border.