Blog > Carpet Textures: Plush, Saxony, cut-pile
Carpet Textures: Plush, Saxony, cut-pile
Friday, November 19, 2021 10:58 AM
---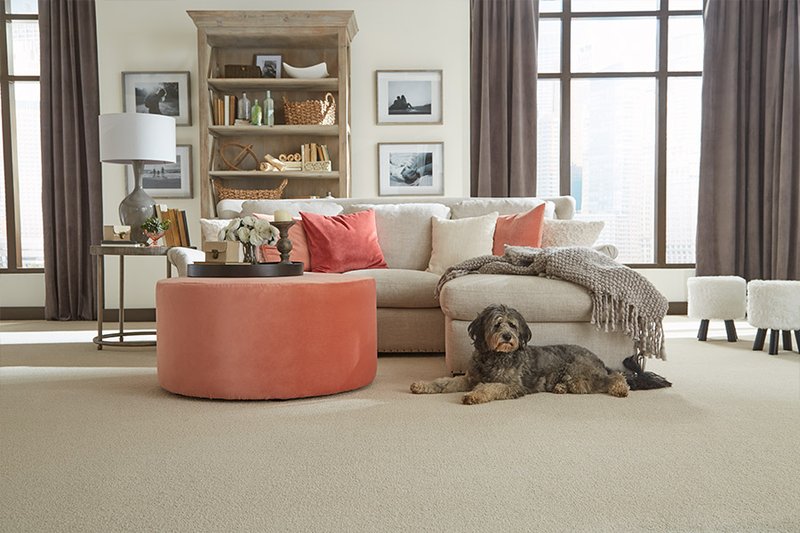 Carpet textures matter for various reasons and should undoubtedly be considered as you look for the perfect carpeting for your home. Today, we're going to share some insight into these three textures, so you can make a more informed decision about the products that will best serve your requirements.

A floor covering is an important decision, and so is its texture

Considering the texture of your new carpet flooring means you are looking deeper than face value for the things that matter most. These options offer additional benefits, giving you the results that can work for your entire household, so consider these facts as you shop.

1. Plush – As you might expect, plush flooring offers comfort and luxurious softness, perfect for bedrooms but must be used with care in areas with higher traffic.

2. Saxony – These carpets offer dense, twisted fibers that can be highly durable, especially if appropriately maintained, giving you an excellent long lifespan.

3. Cut-pile – Cut pile carpets mean that the fibers are sheared off once woven through the backing material and used in extensive carpet types.

If you need additional information about carpet textures, be sure to call our mobile flooring store at any time. We look forward to helping you find the perfect carpet for your home.

Finding the perfect floor covering is easy with help

Shop At Home Carpets is a carpet store that caters to your specific flooring requirements, whether you need to floor one or multiple rooms. We provide a wealth of materials with a focus on meeting your needs for the best possible results.

If you are a resident of Smiths Grove, Glasgow, Franklin, Russellville, Scottsdale, Auburn, or Brownsville, be sure to call our Bowling Green mobile showroom any time. We'll make sure you get the floor covering that will serve you for many years to come.