Blog > Carpet selection guide
Carpet selection guide
Thursday, December 2, 2021 1:50 PM
---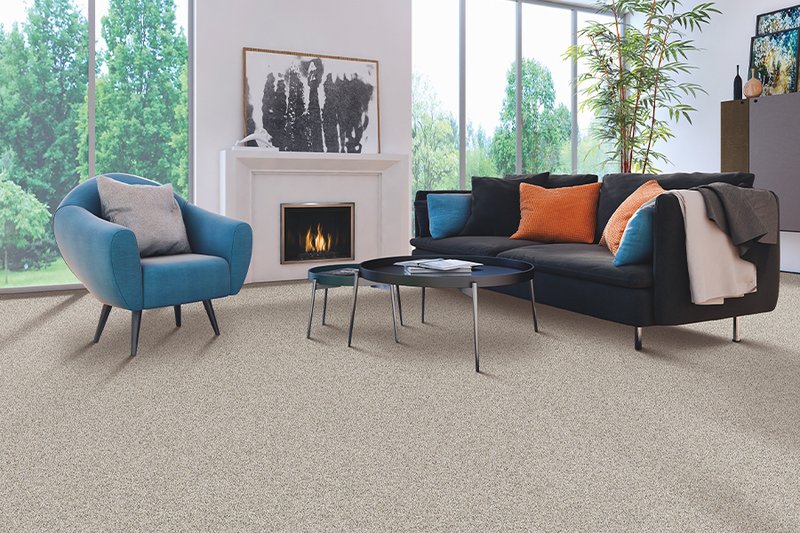 Carpeting adds elegance and luxury to the home and comes in so many styles there's something for everyone and every budget. When you come into our carpet store, you'll see everything from patterned cut-piles to Berber styles, cut loops, and textures.

To choose the best one for your needs and style, become a little familiar with some benefits of each. But, of course, needs are an individual matter, so what you may have fallen in love with at your neighbor's home may not be the right choice for you.

Fiber: The most crucial decision you'll make

Fiber is the material from which the rug yarns are made, so it's the foundation that affects appearance, performance, and longevity. They are both natural fibers and synthetics; both are good, so your choice will depend upon budget and how much you value specific characteristics.

The five most commonly chosen fibers are natural wool and synthetics: nylon, polyester, olefin, and triexta. In our floor covering showroom, you'll also find fibers like SmartStrand, EverStrand, and PureColor.

All about styles

There are three main styles, including the looped construction, which is also how all rugs start in the manufacturing process. Loops are uncut fibers attached to the backing, much like a needlepoint action. These include Berber-styles and Level Loops.

Then they can also be cut, including cut-piles where the basic one has short, evenly sheared fibers and a sort of "fuzzy' look. The third is a cut and loop, precisely as it sounds, where the various fiber heights create patterns such as pin-dot and geometrics.

The three are styles with high, low, or medium piles, twisted fibers, and various textures, such as Saxony, Plush, Shag, Frieze, etc.

At Shop at Home Carpets, we're all about providing top-quality products and superior installations, all at highly competitive prices. Call our mobile showroom in Bowling Green, KY, to explore our entire inventory of carpet or other flooring types and get a free quote. We're come out to homes in Smiths Grove, Glasgow, Franklin, Russellville, Scottsville, Auburn, and Brownsville.